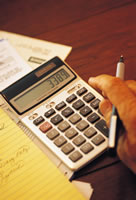 Realtor/Agents Bethany Beach and Rehoboth Beach  - buyers shopping for a mortgage or loan for your real estate purchase, second home, vacation home or investment property.  Maybe you have a  home and want to refinance – call me to compare side by side mortgage loans. 
Client Advantage
Client Advantage is a premier service level I offer to my most valuable clients. It is composed of the RateWatch, Credit Lock, and Mortgage Planning Services ... click here to learn more.  Client Advantage

Rates subject to change without any notice.